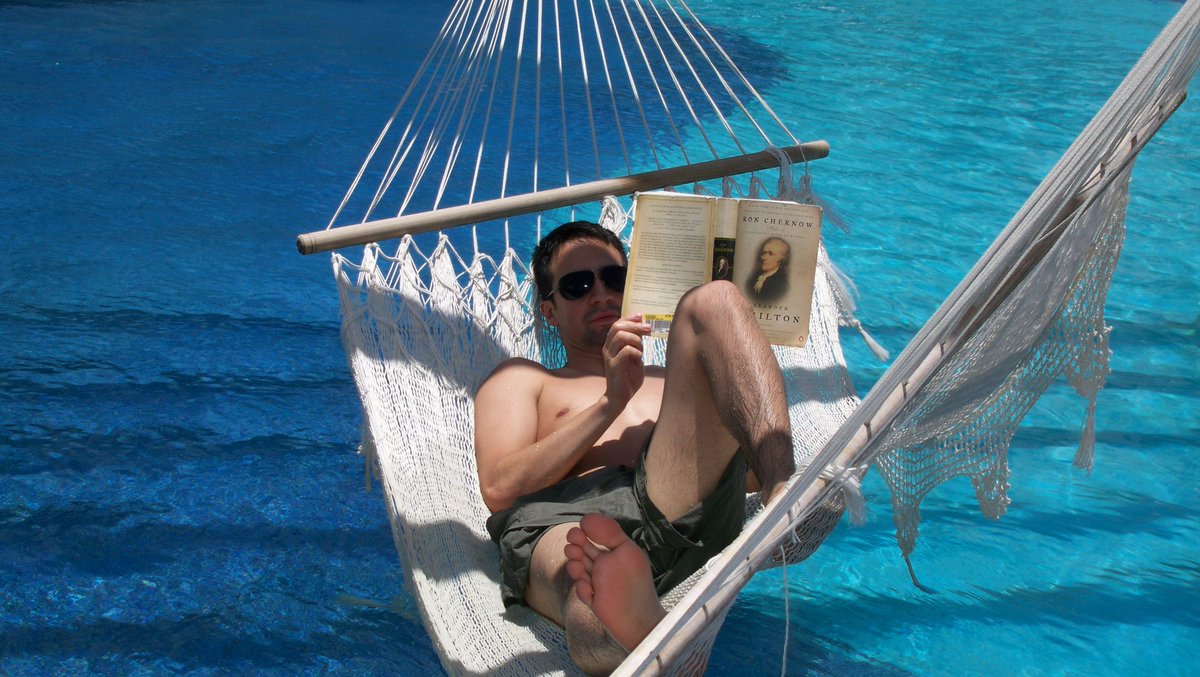 Finishing up our reading theme for June, we remind you to read, perchance, to dream!
Lin-Manuel Miranda: It's 'No Accident' Hamilton Came To Me On Vacation
"The moment my brain got a moment's rest, 'Hamilton' walked into it."
In his award-winning musical "Hamilton," Lin-Manuel Miranda makes the case that if Treasury Secretary Alexander Hamilton had taken a break from work during one particularly high-pressured summer, he could have gone onto become one of America's greatest presidents. Instead, Hamilton refused to go on vacation with his family and made the worst decision of his life by starting an affair. The career-killing mistake is now infamously known as one of America's first political sex scandals.
Take a break!
— Kimberly Hoffman